Volunteer as an individual or family
There are opportunities to fit any situation, whether it is one-to-one with an isolated senior, providing handyman duties, working as a team or family to help a family in need, or joining in the fun of the Food Drive. Mature adults can help less mobile seniors. There is an increasing need for volunteer drivers, which can sometimes fit in with the volunteer's schedule or plans, and is always appreciated.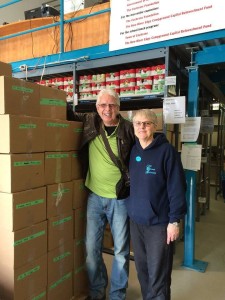 Some examples of requests we fill:
visiting isolated seniors
running errands for those recovering from surgery
performing small repair jobs
befriending a new immigrant
tutoring a child
giving a break to caregivers
assisting with yard work or moving
snow removal
helping with light housework
Please click here to see all the services and programs offered through Helping Hands.
CLICK HERE and follow the instructions to register to volunteer as an individual or family.